Hi. My name is Mark. I'm 31. Like many of you, I have a stable job, married with a loving wife and have a 4 room BTO. Everything looks great, I would consider myself very lucky. But I've always yearned for a change in my career – from a routine work scope to something more interesting. I also wanted to give my wife a more comfortable life and be in charge of my career. Under my wife's support and my friend's recommendation, I decided to work as a full-time property agent. A career move last year that puts my life into a disastrous roller coaster.
Last year was the worst year of my life. How bad was it? I, a man weighing 85kg standing at 1.8m, broke down and cried in the shower. I simply cannot bear to face my wife – I had secretly taken a personal loan to pay for the bills and instalments, and it is going due.
When I first started, she knew I'm not getting as much salary I used to draw. Being the sweet her, she took the initiative by paying the whole monthly housing loan instalment. That's not all, she even offered to pay for utility bills and renovation loan so I could focus on my career transition. Of course, as the man of the house, i declined. I knew it will be hard on her and her usual lifestyle will be affected.
With such a loving wife, I'm a very lucky man. How could this be the worst year?
In the beginning, I was fascinated by what the job promises. Freedom of self management. No salary cap. Even in a soft property market, top agents are raking in 1-2 million a year. I know of no other industry which can give me such opportunities, besides starting my own business.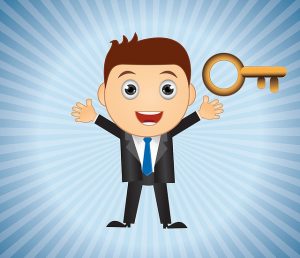 However, I struggled right from the start. A car salesman has cars to sell, an insurance agent have policies to sell. As a property agent, we basically start with nothing. I pulled through with my business but earned only $9,000 in my first six months!
As much as possible, I would give out flyers on my own to cut cost, join road shows, door knocking, browse classified listing for buyers.
 Clients whom I have helped were happy with my service. They would provide me with referrals, I am truly grateful for them.
But I'm hardly making enough money to cover my costs:
Advertising cost that I pay to propertyguru and SPH classified.
Cost for leads from telemarketers
Transportation cost to meet my prospects
Cost of valuation
Company commission and Miscellaneous costs (buy gifts for clients)
At least 20% of earnings are taken by company and mentor.
And things just doesn't work. I tried internet marketing, there were some enquiries but never an appointment, I end up losing even more money. Prospects I followed up faithfully, brought them around to see 20 property in a month, made their purchase with other agents instead! Cold calling? I planned to make 100 cold calls daily but I struggle at 10. The stress and rejection is just too great.
At home, I cannot tell my wife the rejection and huge stress that I face daily. I just looked at her and smile. But I'm feeling dejected little by little inside.
Remember the shower I cried in? She found out about my personal loan when she opened up the letters from the bank.
She didn't say a word. We just hugged. What of our plans of having a kid or two? How can I let her suffer? Looking at our budget home-cooked meals, I realised I was really screwed.
You don't have to cry with me.
Remember I said I was a lucky guy? Things did change.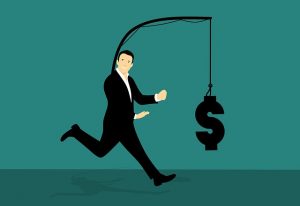 The first change came when I was able to close a high commission new launch unit, I just happened to be there in the showroom. I was purely LUCKY – that client came and bought a unit on the same day. With the commission banked into my account, I cleared off bad debts and borrowings, I still had a small surplus that I could leverage on. With lesser things in mind, I strategised, reviewed and waited for the next opportunity. I'm still clueless but I knew it will be my last shot.
The next change came when I went to networking events to get prospects, I wasn't expecting much. But a miracle happened to me again. I discovered a method that works. Right now, I have so many appointments that I lose track of who I have followed up and who hasn't. It was totally unexpected. I couldn't believe it. Now I know the secret and the
reason why top producers could keep their seats at the top 10. This is the reason why some business always have a stream of customers.
I am not going to tell you the method here. However, I can tell you that it isn't free, it isn't one of those things you learn from those self proclaimed "guru" workshops, it isn't from Google and it isn't fake.
What changes did this method bring?
Hands free.
I no longer have to be bothered by work that does not make money. I only had to focus on serving my clients and prospects. I no longer have to tire myself with all the new software I have to learn, no expensive lessons that was useless anyway. I could really focus on things that matters.
Speed.
I only need to spend one hour to set up. And then it will be on auto pilot, generating the much needed leads and customers for me. After which, monthly maintenance of an hour is all it needs. I don't have to chase for leads anymore, they came to me instead!
Control
As you know, just like any other business, sometimes we have little to no appointments. Sometimes there are too many that we have to reject and lose some prospects to other partners. But with this method, I could control the amount of workload.
Is it for you ?
By now, you should have realised I've discovered something really good. It brings you time, customers and profit. But it is not for everyone. You need to be able to sell. You need to have something to sell. You need to be already in business. You need to be willing to try new things. But once you try, you might earn so much you begin wonder what to do with it.
This is the change you've been looking for. I tried – I never looked back.
Now, all I ask for you is to spend 10 seconds filling up this form to give this method a try. Whether there is a change or not, will be determined by what you do for the next 10 seconds.